---
Our concept builds upon "smart products", easy ordering, smart packaging and sorting and fast delivery.
Smart products
All cards are designed in such way that the individual markers can be easily separated, while the rest remain on board. This is unique compared with our competitors! There, markers often come in continuous forms, which means that the card order is broken for each mark that is separated. In the end, you risk winding up in an unstructured chaos with a confetti of different markers that the electrican/technician have to spend time finding.  In such a competitive online gambling market, there is something to be said for an online casino that has been doing business for nearly two decades. That said, sometimes we get weary of casinos that have been around so long, as many are extremely dated and out of touch with what modern online casino players want. We went into this Jackpot City Casino review with that mindset, because our readers deserve the best .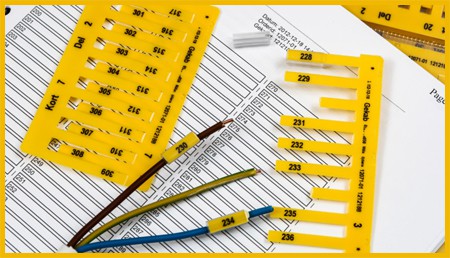 Ordering
We have developed a software, online on the Web, where you can very easily generate your order.
- Wherever you are.
- At any time of day.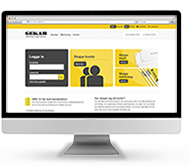 Flexibility
There is absolutely no requirement that you place your order in our online print shop. If you already have your order data in some form of tabular format (Excel or similar), you can of course send us that instead.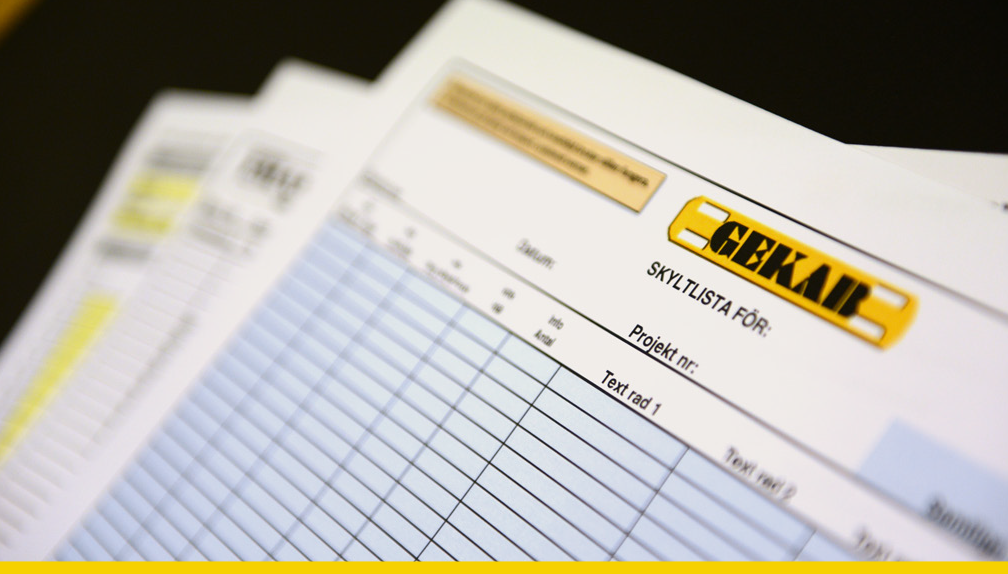 Logistics and delivery
As you are aware that a fitter costs 8 swedish krona: - / minute you realize that logistics and management is crucial to the final cost. We offer prompt delivery. Orders that are ordered before noon. 14:00 shipped the same day (up to about 1000 markers). Sensibly sorted and packed, this is extremely important! We've added the ability for our customers to personally control the sort order in our print shop, take advantage of this. We pack all cards in specially designed plastic pockets in which each card has its own place. If you're going to marking the cable at both ends, we pack markers into two identical sets, one for each end.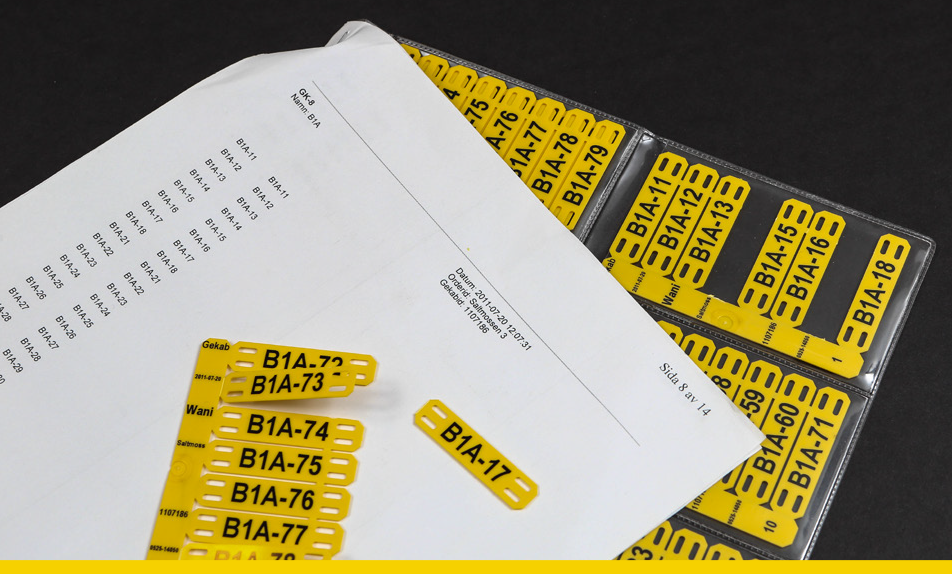 The added value
Each order is confirmed by e-mail, we do so with an attached Excel file, in this file, it is generated a cable list and / or a part table. These can later be used as a basis for your build document for the project.